Once there, you should see a QR code like the one above. That webpage also has instructions for Android, iPhone, and Windows Phone. When the scan is successful, WhatsApp Web will connect automatically. Then, you will be able to read messages from the target phone as if it was your own account! This method is more or less the same as above, only you can use your own phone instead of a computer.
ispyoo cell phone spy.
cheating on spouse.
10 Best WhatsApp spying apps for you.
Spy WhatsApp.
This is very useful if you are out and about and do not have access to a laptop or a PC. You will now be able to see a QR code exactly like you would if you were on a computer. Follow the exact same steps as above to read the messages.
These apps all operate in the exact same way. Instead of having you go through the steps yourself, they open a version of WhatsApp web, display a QR code, and have you scan it with the target phone. The answer to that burning question is a definite no. Unless you can actually access their phone, you will not be able to spy on their WhatsApp messages. All the methods we have outlined here need you to have physical access to the phone!
Throughout this article, we have mentioned that WhatsApp itself cannot easily be hacked because its messages are encrypted. For everyday users, this means that there are very few ways to circumvent these protections. One thing you could try is spying on their entire phone. There are two main apps that you should consider installing: mSpy and FlexiSpy. Look at the table for a quick look at their features and requirements. As you can see, the only real difference is that mSpy is easier to detect than FlexiSpy. Even so, both apps are quite good and we will go through them individually.
nidofsuterbei.gq/1649.php
How to spy on someones WhatsApp messages without touching their cell phone
Go to the mSpy website and chat with the live support team which will direct you mAssistance, a service that will let them jailbreak or root the target phone. Keep in mind that in order to use that service, you will need to have the target phone in your hands and a computer close by as you will have to connect it to the computer so that they can do their thing.
Instead, you will find a working link in the Control Panel as I said before. As we have mentioned before, you will need a jailbroken iPhone or a rooted Android phone to read WhatsApp messages with FlexiSpy.
BEWARE of the laws regarding tracking covertly
In case you missed it before, take a look at our information guide on jailbreaking and rooting link here. Like mSpy, FlexiSpy also offers a remote assistance service that lets them jailbreak or root the target phone for you. Just keep in mind that you will need to have physical access to the phone and to a computer at the same time. For your convenience, you can also watch a YouTube video on the installation:. Since many of you will probably have a lot more questions, we have dedicated an entire section to some of the most burning questions based on our research. Remember, if you want to ask anything more, drop a comment down below and we will get back to you!
In fact, if your question is good, you might even be featured here!
Read Your Girlfriend Whatsapp Messages
Yes, this is true. While a hacker with access to the target phone will be able to do anything they want to it, including decrypting the backups and getting access to every WhatsApp message on that phone, there is no app that can do the same. As we have shown above, the apps that promise such things are not trustworthy, or they simply use a method that you can do yourself as well.
How to Spy on WhatsApp Messages Without Target Phone 12222?
My ex hacked my WhatsApp a few years ago. How did they do it? This is a topic that comes up very often. While we believe that we answered this in the first section, we are going to explain it once more here. A few years ago, WhatsApp was a very basic messaging service. It had little to no protections, which meant that spying on messages was far easier. As PoC , I developed an online tool so that you can test this.
It works for iphone but also for Android devices. This is where the anti-bot check appears. This check is necessary to ensure that you are a human being. Otherwise, some people would automate this process in order to retrieve the conversations of an entire population which would be quite serious!
Human verification is a mandatory process that prevents robots from spying on WhatsApp messages automatically it would be very serious! Their method consists in filling out an offer by credit card, as this is the only element that is not easily falsifiable. Once you have verified yourself, you unlock access to all sites protected by this platform, including eSpy.
BUT there is a trial period.
When you complete an offer, you are on a trial period for 3 days. If you cancel during these 3 days, you will not have to pay. Of course, during these 3 days of trial you unlock access to the platform.
WhatsApp spy free download. How to spy on WhatsApp
To do this, nothing could be easier: you will receive a confirmation email after entering your email and bank details. Go to your mailbox. At the bottom of the email, in the usual little lines, you will have a link to unsubscribe, click on it, confirm. You have terminated! Remember when I told you that building his system on fallible source code makes his own system fallible? A big area of concern for most spy app users is phone compatibility.
With a WhatsApp spy app, you can monitor almost all WhatsApp activities. This includes:.
2. TrackMyFone
Along with this, the spy app can be used to monitor other social media platforms like Facebook, Twitter, Instagram, and Snapchat. They all can monitor WhatsApp activities, along with other smartphone information. The top WhatsApp spy app on the market today is PhoneSpector. This product is affordable, simple to install, and user-friendly. So, whether you want to spy on your spouse or keep an eye on your child, this is the best app out there! How amazing is that!? This product is also compatible with the latest iPhone models and iOS operating systems.
After following some simple installation instructions, you can remotely monitor the target Android cell phone. Also, Highster Mobile provides free lifetime upgrades in the event the phone updates.
How spy on whatsapp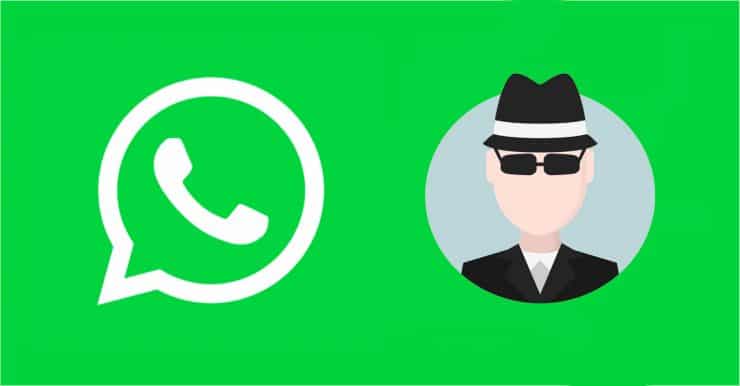 How spy on whatsapp
How spy on whatsapp
How spy on whatsapp
How spy on whatsapp
How spy on whatsapp
How spy on whatsapp
How spy on whatsapp
---
Copyright 2019 - All Right Reserved
---